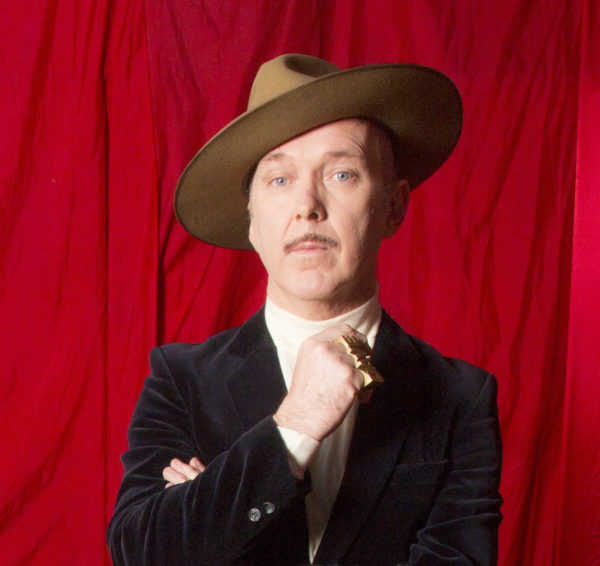 Dave Graney - Workshy
Thursday 22 February 2018
6:00 PM – 8:00 PM
In store at Avid Reader Bookshop
Tickets $7.50, Book (Work Shy) $29.99
Tickets available until 22 February 2018 6:00 PM
This event commences at 6:30pm. Printed tickets are not issued and your booking will be on a door list under your surname.

'Dave is the unchallengeable King of Australian rock memoirists.' Reg Mombassa
'Read this and remember what's real; better still, read it at work. This is is a book that should come in a brown paper bag.' DBC Pierre
Join A Rock & Roll Writers Festival Director, Leanne de Souza who is in-conversation with Dave Graney discussing Workshy.
Legendary Australian showman Dave Graney returns to the page and reveals the lengths he has gone to avoid anything that really feels like work. In his inimitable style, Graney veers from a feckless childhood in blue-collar South Australia, to the punk rock scene of 1980s London, and beer-soaked nights touring Australia where he worked very hard at not working at all.
But in slacking off, Graney became one of the hardest working musicians in the industry, constantly evolving, reinventing, staying one step ahead of everyone – even himself. Workshy is half written by Dave Graney the consummate and tireless performer, and half-written by Dave Graney the bludge. The magic is that you're never sure which is which.
Dave Graney is a guitar player, songwriter, singer, performer, author and broadcaster who was born in country South Australia and resides in the hills of Melbourne. He performs regularly nationwide. He has written an acclaimed autobiography 1001 Australian Nights and a book of song lyrics. Workshy is his third book.

Refund Policy

If Avid Reader cancels an event, we will try to reschedule it for a later date. If we cannot reschedule the event, or if you are unable to attend on the amended date, your payment will be refunded in full. Except in special circumstances, if you cancel a booking for, or are unable to attend an event, Avid Reader cannot provide a refund.